Jane C. Rosen has worked in a variety of mediums, from theatre and film, to broadcasting and PR. But the thread that ties it all together is her ability to tell engaging stories.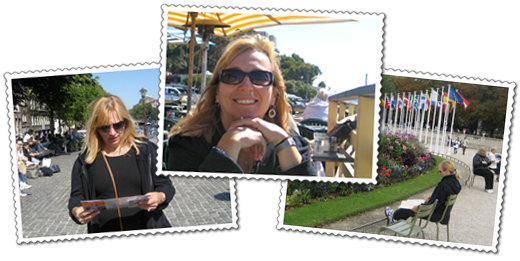 Drawing from personal experiences, Jane's screenplays revolve around strong female protagonists confronting powerful situations pulled right from today's headlines. Whether it's a scientist finding love in impossible circumstances (Grapes), or a career driven journalist who must reach back through her lineage to find her purpose (Ancestral), or a woman determined to be at the top of the advertising biz and hits her head on the glass ceiling, sending her spiraling down, down, down the rabbit hole (ALICE).
Her book, My Life as a Corporate Goddess, is a humorously sarcastic reflection of her experience at the upper ranks of the corporate hierarchy. She's also co-crafted the international business book, Convergence Marketing.
Jane has produced and directed TV and film, with profiles of actors, artists, business leaders and politicians. They range from the art of Annie Leibovitz and surrealist Max Ernst to the music of B.B. King and choreography of Ulysses Dove. These national and regional productions include live concert series, news and art specials, weekly magazines, music videos and documentaries.
Jane has lived in New York, Paris, Toronto, Houston, Dayton and currently resides in Portland, Oregon ~ where the weather offers ample opportunity to write.
Awards
Jane won the Creative World Awards for Drama (GRAPES, first runner up), and placed as a finalist in LA Femme Festival, the Female Eye Film Festival, The Writer's Place, and Moondance Film Festival. She's been a quarterfinalist in BlueCat,  a second rounder in the Austin Film Festival, a semifinalist in the New England Women in Film and Video, and placed in the top 30% of the Nicholl Fellowship in both 2013 and 2014.
Additional awards include Emmys for Live Performance, Cultural and Instructional, a Corporation for Public Broadcasting Award, and The Ohio Governors Award for her contributions to cultural and educational television production.
Broadcasting
A skilled interviewer, Jane has worked with well-known actors, artists and performers to tell their stories. She's produced various formats including documentary, cultural magazine, educational, live music production, live theatre and dance, as well as commercials and music videos. Each presented unique challenges that enhanced her skills and played a part in developing her unique style.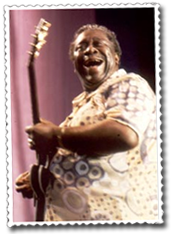 Productions include:
LIVE AT THE WOODLANDS, a national, three-part music series from the Woodlands Pavilion in Houston, hosted by Lyle Lovett, featuring B.B. King, Buddy Guy and Eric Johnson. …Live at the Woodlands on houstonpbs.org
ANNIE LEIBOVITZ, an upbeat half hour special with the world-renowned photographer.
DADA MAX, Interviews with the curator and director of the Max Ernst: Dada and the Dawn of Surrealism exhibit at The Menil Collection in Houston.
VIVA VICTORIA OPERA GALA, Awarded an Emmy for Best Live Performance, and Honorable Mention for Arts & Cultural Affairs Specials by the Ohio Educational Broadcasting.
DCDC: LIVE ON-STAGE, Dayton Contemporary Dance Company's world premiere of works by choreographer Ulysses Dove.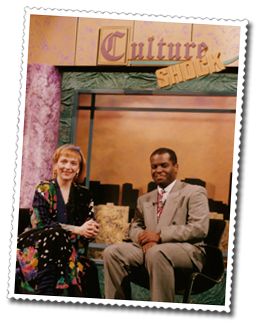 CULTURE SHOCK, weekly arts & cultural magazine. Three seasons. Received the Ohio Educational Broadcasting Award for the Arts & Cultural Program and numerous Emmy Awards.
MIAMI VALLEY CRACKDOWN, live two hour collaborative with area commercial affiliates, independent and cable networks. Received a CPB Silver Award and Program of the Year from the Ohio Educational Broadcasting.
BEYOND THE FRONT PAGE, a ten part instructional television course for journalism majors, in collaboration with the Dayton Daily News and Antioch College. National Distribution. Received Emmy for Best Instructional Program.
NATIONAL COMMERCIALS include Estee Lauder, Avon, A&W, Broadway Tour Promos for Kiss of the Spider Woman and Miss Saigon, "POV" season promos for PBS, "Dancing" promo for PBS.
Jane Rosen and her son Ben during the filming of Live at the Woodlands